My boyfriend, Kamran, recently moved from a regular, old associate office into a partner office at the law firm where he does patent whatnot, and late Saturday afternoon, he took me to work to show me how far he's come.
From the old days in a dark little office where things like this were par for the course: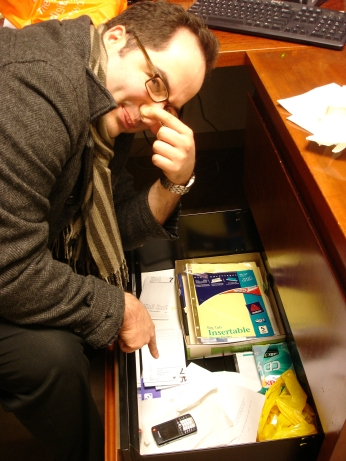 to this:
The glory! The majesty! Looking out upon the Empire State Building as you write patents and litigate the hell out of anyone who so much as coughs in your direction–that's how you know you've made it!
But even now that he's sittin' pretty on top, Kamran will always be a physics-experiments-in-the-lab-lovin' kind of nerd:
Congratulations, hotstuff.